May 1, 2012


While Im away on my little European getaway, munching on macaroons and sipping lattes- I thought I would share some of my treats with you.  My youngest sister is getting married in June and I am hosting a shower for her.  One thing I know for sure is we HAVE to have Macaroons!  I checked local bakery's and came up empty handed.  One day while shopping on my favorite fashion site Guilt– I came across Mad Mac in New York City -specializing in authentic French Madeleines and Macaroons!  I ordered the 48 count French Classic selection- but I can't promise there will be 48 of them left for the party.  They arrived overnight express in a chill packed box.  Did you know that you can freeze Macaroons for up to a month? ( I've read elsewhere that you can freeze them for up to 4 months-but the packaging on these said 1 month).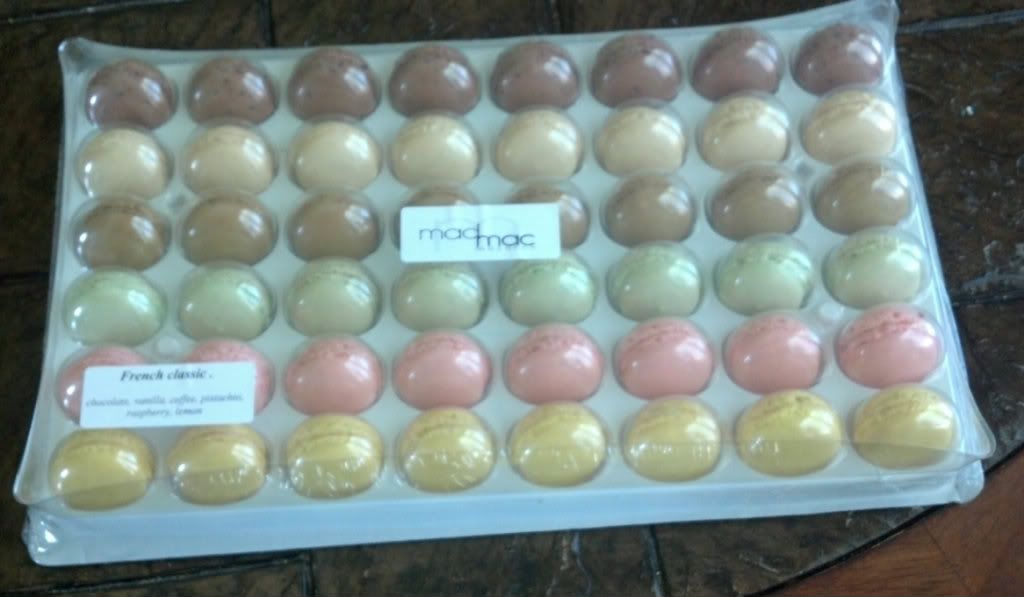 Last year my hubby was on a business trip to New York and brought me some Macaroons from Laduree.  They were too pretty to eat-so instead (like any good blogger) I took photos of them:






So go order you some macaroons and brew yourself some cafe´au lait and indulge yourself.  au revoir!